Description
We're an indie game studio in the heart of downtown Seattle making kick-ass games!
History
Early history
Patrick, Taylor, and Royce got started making games at a small advertising agency. They designed, developed, and shipped over a dozen games during their three year tenure. They left in March of 2015 to start their own venture, Galvanic Games. They are joined by the magnificent CJ Kimberlin, a game designer and engineer the team met at Seattle Indies meetups.
After that
In April 2015, the team setup shop in downtown Seattle with the goal of bringing a prototype that Patrick and Royce had created in their free time to life. Their early concept, Space Junk, became The Rust Belt, and the team has been at work bringing world of the future midwest to life ever since. Since then, they have also worked on a smaller title, Gurgamoth.
Projects
---
Videos
There are currently no trailers available for Galvanic Games. Check back later for more or contact us for specific requests!
---
Images
There are far more images available for Galvanic Games, but these are the ones we felt would be most useful to you. If you have specific requests, please do contact us!
---
Logo & Icon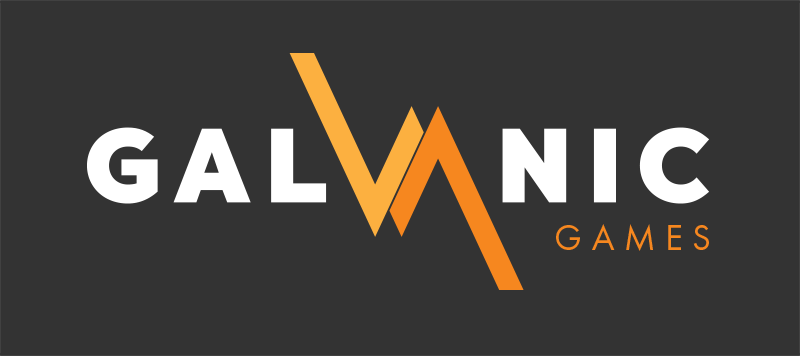 ---
Awards & Recognition
"2nd Place, Intel Buzz Developer's Showcase" - Seattle, July 25, 2015
---
Team & Repeating Collaborator
Patrick Morgan
Game Designer, President
Royce McLean
Illustrator, 2D Artist
Taylor Beeghly
Animator, Motion Designer
CJ Kimberlin
Game Designer, Gameplay Engineer
---
presskit() by Rami Ismail (Vlambeer) - also thanks to these fine folks